Description
Automatic shut-off mode when the iron is left unattended
1) The iron activates the "standby mode" when it is not used for 5 minutes and the 'iron ready' light flashes. Press the steam trigger or turn the temperature dial to activate it again. 2) The iron shuts off automatically when it is not used for 15 minutes and the 'iron ready' light is turned off. Move on/off switch to activate the iron again.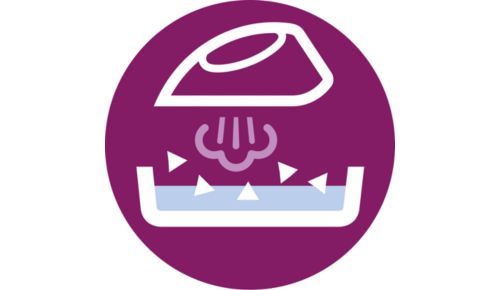 Calc-clean container included — no cartridges, no extra cost
Our built-in descaling system, Smart Calc Clean, reminds you when you need to descale. It also includes a container to make descaling easy. This means no cartridges are required and there are no additional costs.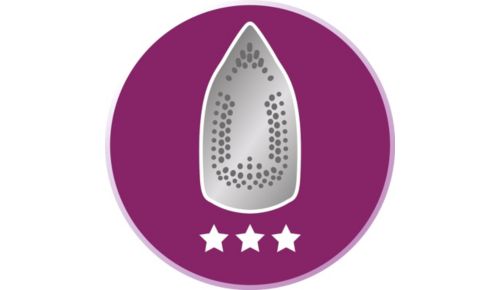 Ceramic soleplate for durability and easy gliding
Our durable ceramic soleplate glides well on all garments. It is non-stick, scratch-resistant and simple to keep clean.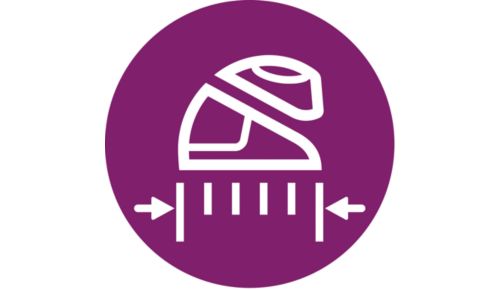 Lightweight and compact for easy use and storage
The lightweight, compact size is perfect for storage and fits conveniently on your ironing board. Exclusive ProVelocity technology makes our steam generators smaller and more compact than ever.
Powerful steam for ultimate crease removal
Strong, continuous steam tackles even the thickest fabrics with ease. Watch stubborn creases melt away with an extra steam boost just where you need it. This extra steam is perfect for vertical steaming to refresh clothes and curtains, too.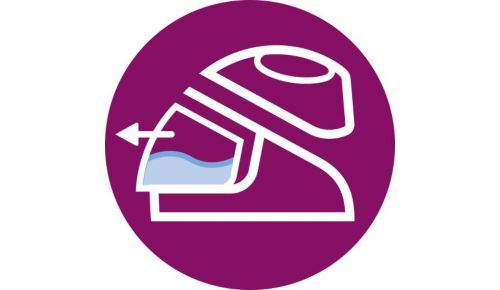 1.1-l detachable water tank
The water tank can be removed to be refilled easily under the tap. The large filling hole makes refilling fast.Thanks to the 1.1-l water tank capacity, you can iron for up to 2 hours continuously without any refills.
Payment & Security
Your payment information is processed securely. We do not store credit card details nor have access to your credit card information.